February 2022
I'm very honored to present my works at the Galerie d'Art Espace Raiffeisen with the support of the commune of Champéry.  Lots of my work is inspired by the landscapes in the Swiss and French Alps, in particular the Portes du Soleil.  And for this exposition I've made a selection of digitally painted works created in recent years.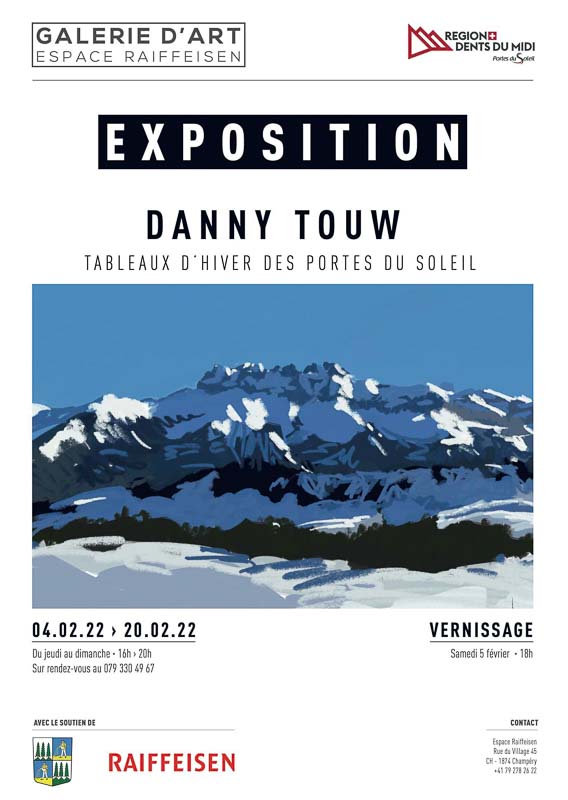 here's a selection of the works on display
and click here to see the
an impression of the exhibition
and an impression of the vernissage
A BIG THANK YOU!
click on the logos to go to their websites